Popular singer Kumar Bishwajit Dey's son Nibir Kumar is in critical condition after suffering severe injuries in a car crush in Toronto,
Canada
. He's currently under observation in ICU and remains critical with severe burn injuries. Kumar Bishwajit and his wife Naima Sultana have already reached to be with their son. A surgery will be done to remove the blood clots only after Nibir's condition improves.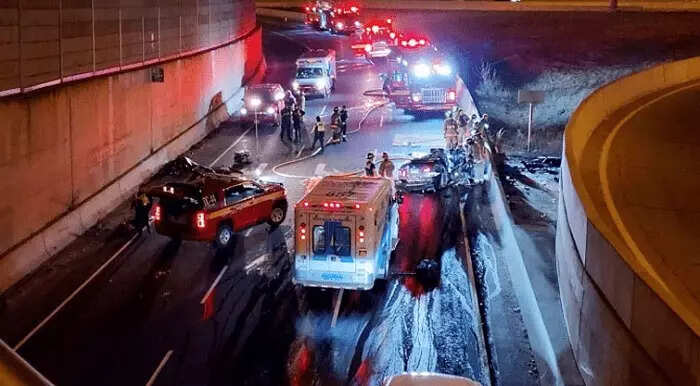 Nibir Kumar, the only son Bangladeshi singer Kumar Bishwajit, lives in Canada for higher studies. According to reports, three Bangladeshi students were also killed in the same road accident. The deceased were identified as Shahriar Khan, Angela Barai and Aryan Dipta. All four of them, students of Humber College, were heading for a common friend's place when their car lost control on Highway 427 southbound ramp to Dundas Street West.
As per Canadian police source, Nibir himself was driving the car and police suspect it's a case of rash driving. The Bangladeshi singer's son lost control of the car and hit the highway railing. Paramedics later confirmed that two people were pronounced dead at the spot, while two more were taken to a nearby hospital. The third person had also died at the hospital.
As soon as the news broke out the music fraternity flooded social media with requests of not to spread rumours about Nibir's health condition.