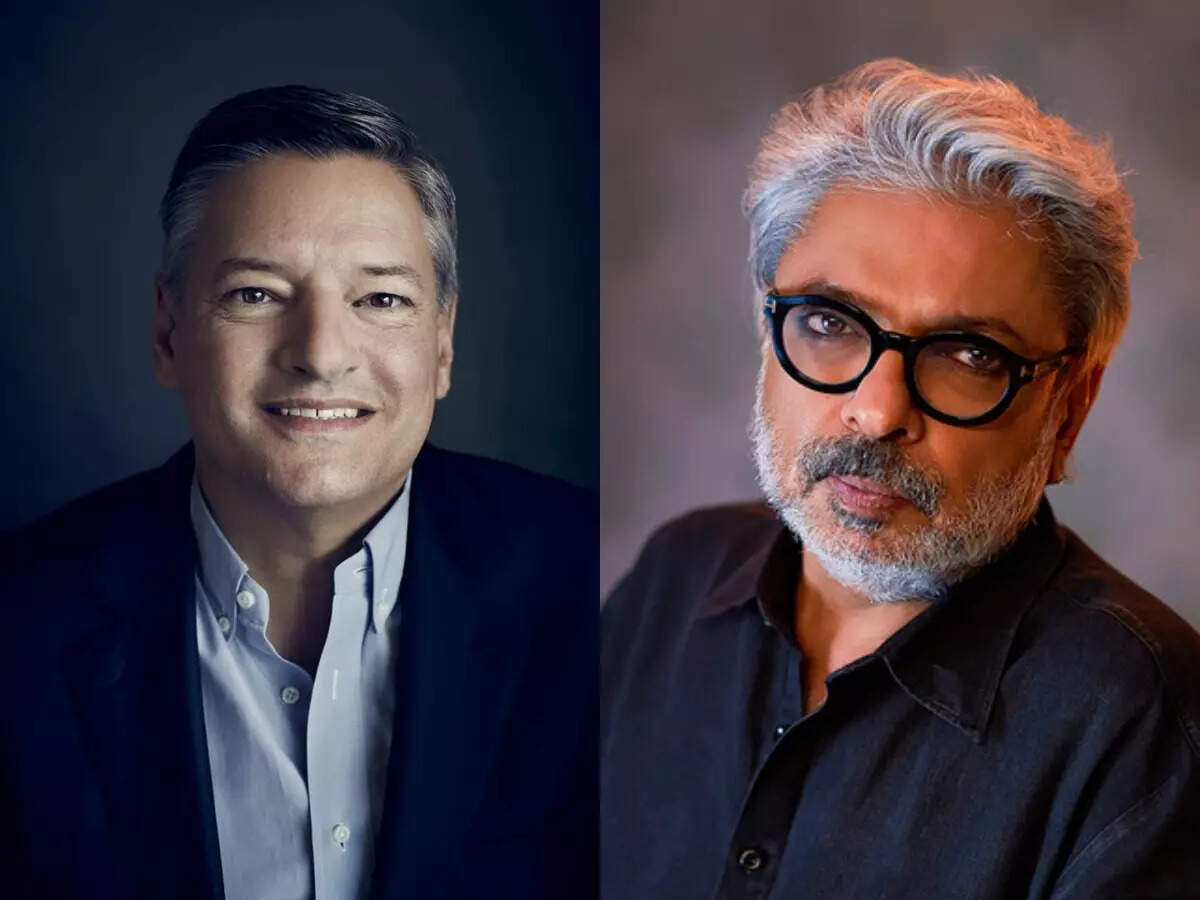 Sanjay Leela Bhansali
will be conversing with Ted Sarandos, the Chief Executive Officer of Netflix, at St Regis Hotel from 12 noon onwards tomorrow in Mumbai. Ted Sarandos has flown into India and even met India's Union Minister Anurag Thakur in Delhi.
The two will discusss the present and future of the OTT platform as well as Bhansali's Heeramandi and why this web series is likely to prove a game changer for the OTT platform. The first poster of Heeramandi will also be unveiled.
Says Sanjay Bhansali, "This is a very exciting time for Indian cinema and for its bifurcation into the cinemas and the OTT platform. I am looking forward to speaking with Ted Sarandos."
Heeramandi began shooting at Film City in Mumbai last year without any fanfare. No official announcement about the commencement of shooting was made. But we can tell you that every episode is being shot like an independent full-fledged Sanjay Leela Bhansali feature film.
At the moment, Bhansali is personally shooting the first episode. From Episode 2 onwards all the other six episodes of this limited series is directed by Mitakshara Kumar who served as an associate director to Bhansali in Bajirao Mastani and Padmaavat.
It is a very complicated web series with numerous characters and elaborate songs and dances. Of course it won't have too much dancing. But singing and dancing will be the crux of the kotha culture. The sets costumes and other details are extremely demanding.
Bhansali had thought he would supervise Heeramandi while prepping for his next Baiju Bawra. But now, given the amount of time and labour that Heeramandi requires he has put Baiju Bawra on the backburner. After Heeramandi he may not do Baiju Bawra right away, and may go on to something less elaborate and exhausting.