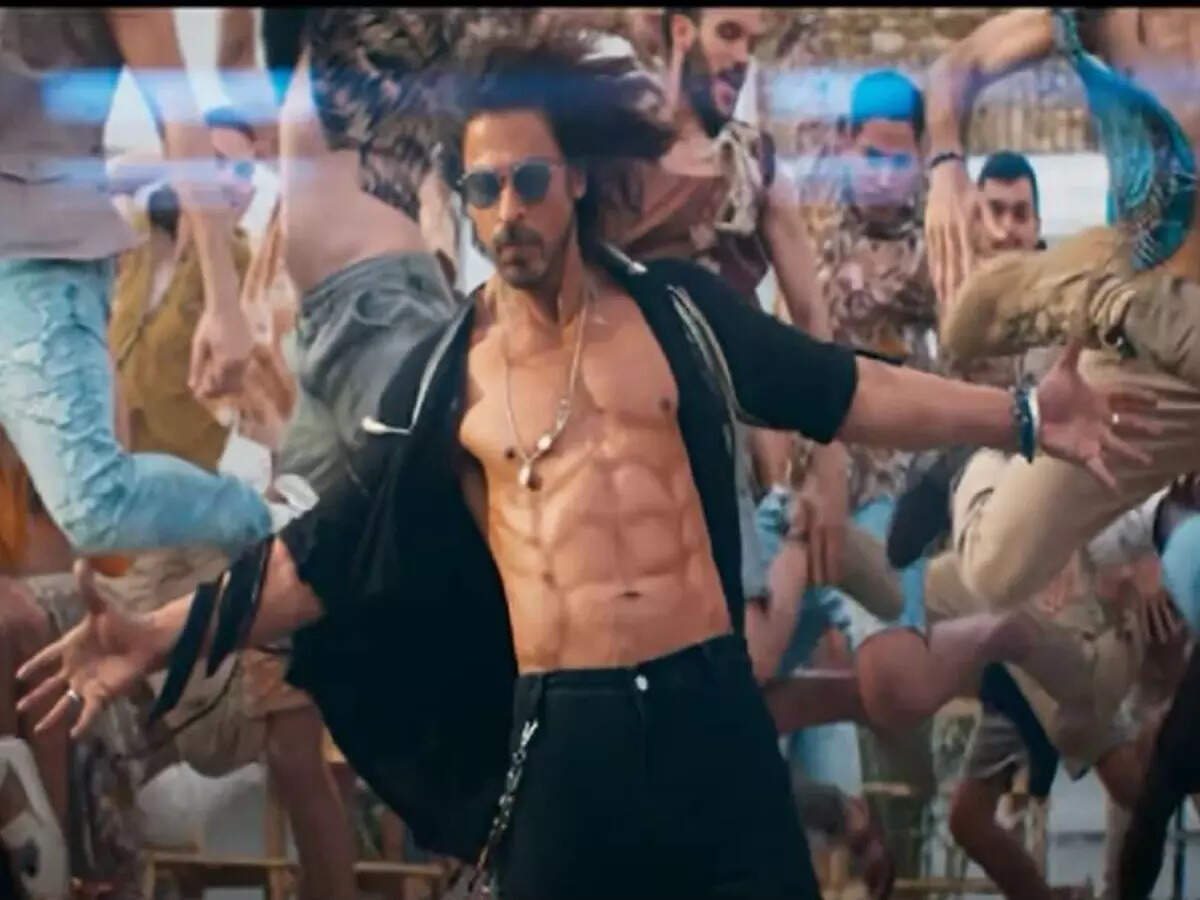 The moment 'Jhoome Jo Pathaan' plays, one can't help but dance to the song. Even the cricket field is no exception to that, as one recently saw
Virat Kohli
and Ravindra Jadeja grooving to the hook step of 'Jhoome Jo Pathaan'. The makers have now unveiled a BTS video of the song and it looks like all things fun! The song is shot in Cádiz, Spain and it's a town which has not really been explored before in movies.
Shah Rukh Khan
revealed in the video, "We wanted to do a step which was easy and which everyone can do. It's a fun song, it's a party song. You instantly feel like dancing." The song is choreographed by Bosco Martis. The actor revealed that there was no way he wanted to show his body but they made him do it again.
Director Sidharth Anand expressed, "Shah Rukh is shy to a point where he doesn't even want to open a button of his shirt, but when you have a body like that, you should tear it and show it to the world." That particular shot required a lot of takes.
But by the end of it, SRK was very happy. "I'm very happy that when my kids see and youngsters see it, they say 'papa lovely body', but it's very scary, I don't know if I will do it again."
The actor can also be seen interacting and posing with the fans who came to watch him shoot.