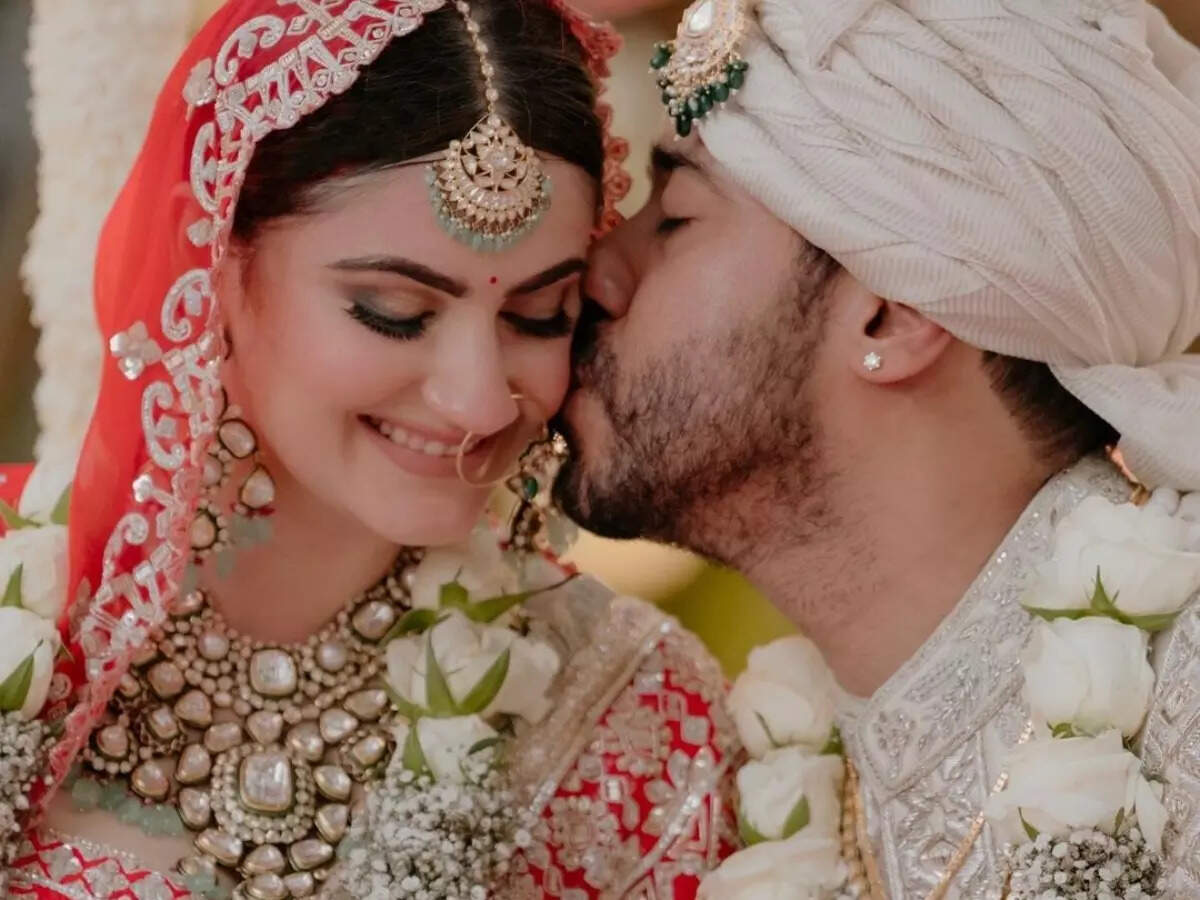 Abhishek Pathak and Shivaleeka Oberoi tied the knot in Goa in an intimate ceremony on February 9. The two were dating each other for a while before they got married in the presence of their family and close friends. It was an intimate wedding.
While Abhishek can be seen in a white sherwani, Shivaleeka opted for a traditional red. The couple seem in a fun mode as they share hugs and kisses and also pull each other's leg.
Their wedding video has now been unveiled and 'The Epic Stories' which has filmed their wedding expressed that shooting it wasn't easy. They said, "Filming Shivaleeka and Abhishek's wedding wasn't easy. Abhishek himself is an OG in filmmaking. To capture the perspectives just like he would do was always challenging. What if he says, "You could have done better" or "I feel something is missing." We weren't unprepared, either. We had multiple meetings, brainstorming sessions on how to cover the event—the whats, whens, and hows. The timings are very important, you know. A moment once lost is gone forever. You need to be at all the right places at the right time so that you never miss a delightful shot."
"Three days of extreme focus and hard work, including multiple sleepless nights during the shoot (not to mention the prep prior to this wedding), culminated in what you see in this wedding film. We would be a little dishonest to say we are not proud, but we silently know in our hearts that the journey has just begun," they said further.
The wedding was also attended by Ajay Devgn who sent wishes for the couple.
The outfits of the bride and groom were designed by Manish Malhotra.