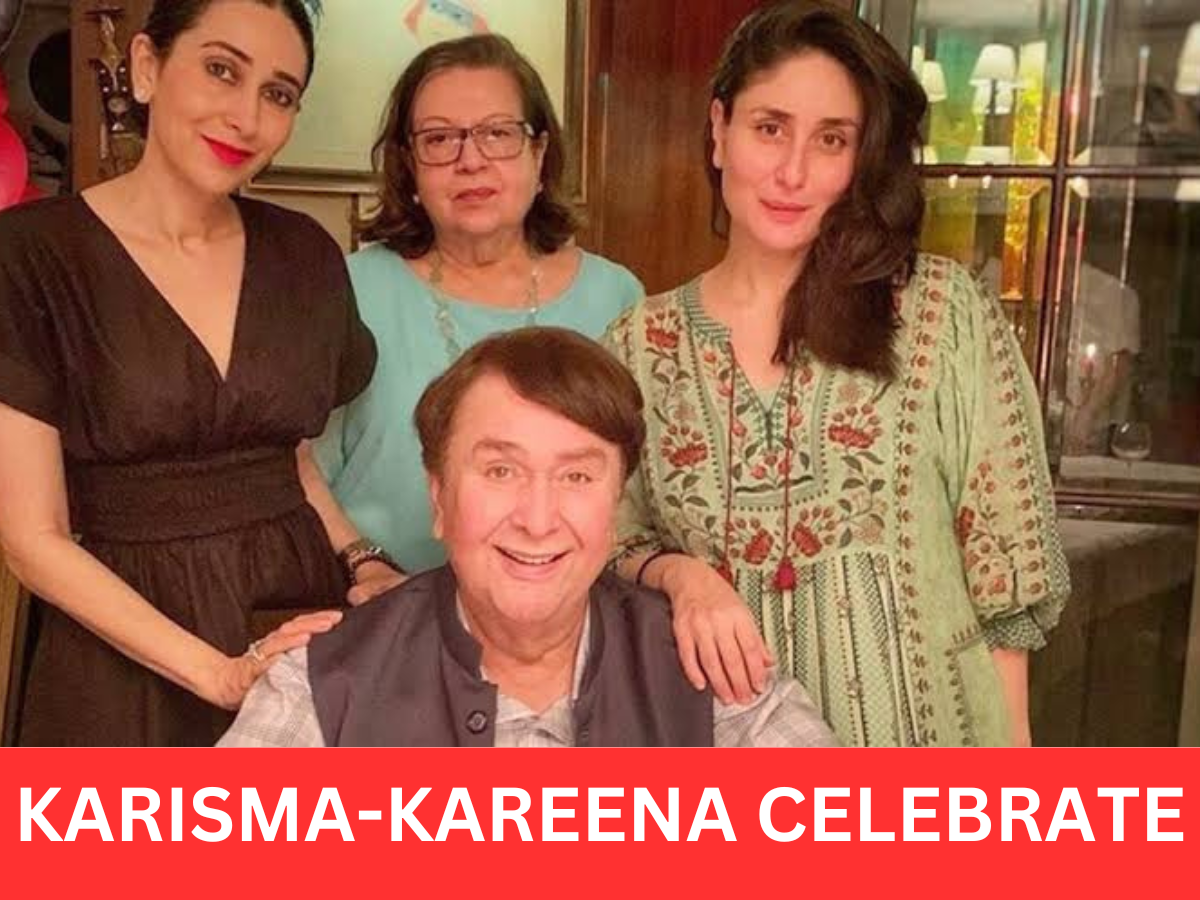 Babita and Randhir Kapoor are back to staying together. Karisma Kapoor and Kareena Kapoor's mother has moved into her husband's new home in Bandra, bag and baggage. Karisma and Kareena are very happy that Babita and Randhir are taking care of each other under the same roof. The irony of ironies is the song from the 1971 Randhir Kapoor-directed 'Kal Aaj Aur Kal' wherein he sang 'Hum jab honge saath saal ke aur tum hogi pachpan ki, bolo preet nibhayogi na tab bhi apne bachpan ki' (When I am 60 and you are 55, hope you will still love me like you did in your youth) to wife Babita.
What is surprising here is that this reunion has gone totally unreported since 7 months. We hear, Babita moved in with Randhir soon after he came away from his ancestral Chembur home to his new Bandra property. It has not been an easy time for Randhir to adjust to the change from the house where he lived for years and years. And yes, don't forget, you read this BIG and BREAKING NEWS, FIRST and EXCLUSIVE on ETimes.
ALSO READ:Randhir Kapoor: My new Bandra house is cosy, but memories of the Chembur one remain – Exclusive!
Actually, Babita was supposed to start staying with Randhir back in 2007. Randhir Kapoor had then revealed in a Mumbai Mirror exclusive: "It hasn't happened as yet, but yes, it might." However, destiny had other plans and it did not happen for some reason.
For those who've come in late- Randhir and Babita separated in the mid-'80s, when Babita left the RK bungalow (in Chembur), taking both her daughters with her and started staying in an apartment at Lokhandwala. We also hear, there was never any animosity between the two, and in fact, Babita has always been there for Randhir whenever the situation arose; she never shied away from the Kapoor khandaan duties and responsibilities.